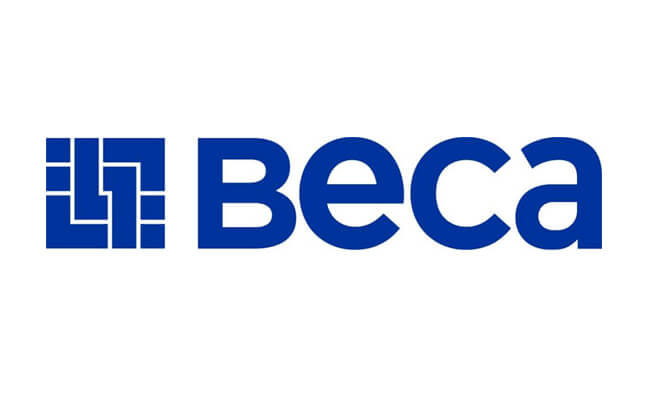 Beca is one of Asia Pacific's largest independent advisory, design and engineering consultancies and a long-standing member of Intelligent Transport Systems NZ (ITSNZ)

Operating for over 100 years Beca has grown from a family-owned business to one of the most progressive, client-centric professional services consultancies in the Asia-Pacific region.

Beca has more than 4,000 employees in 25 offices and has delivered projects in more than 70 countries.
Whether it's climate adaptation and resilience solutions in the Pacific, designing Green buildings in Singapore, or planning for sustainable urban growth in Australia and New Zealand – Beca are passionate about the big picture, and delivering the social, environmental and economic outcomes needed for a safer, better tomorrow.
Beca's transport specialists are industry leaders in ITS (Intelligent Transportation Systems), transport planning, road safety, micromobility, traffic engineering, transport modeling, and project management.