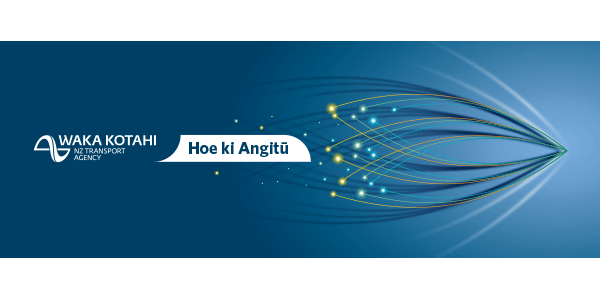 Over 80 applications being reviewed for 2nd round of Hoe ki angitu innovation challenge fund
Waka Kotahi Innovation Fund attracts 80+ applications
Waka Kotahi's Innovation Challenge Fund Hoe ki angitū was launched in May 2022 making $15 million available over two years to support the private and non-government sectors to develop and accelerate innovative transport projects.
Applications are now being assessed for round two. Interest remains extremely high with more than 80 applications received from private and non-government sector innovators across the motu, as well as from Australia, the US and the UK. With numerous applications from organisations Waka Kotahi has not worked with before.
The fund has now received some 200 applications, following round one in 2022, which resulted in 23 of 118 applicants being funded to develop, or accelerate, solutions in response to three transport challenges.
In addition to funding, successful applicants are supported by Waka Kotahi with access to data, transport expertise, help to navigate land transport regulation, and support with real-world testing of solutions.
Applications in round two are proposing solutions to help address one of the following three challenges facing our transport system: 
improving safety around roadworks 
reducing the impact of increasing freight and door-to-door deliveries in our urban environments
taking advantage of data and technology to improve safety and efficiency for people using different modes of transport in the same space 
When announcing round one's successful applications Minister Michael Wood explained the government's support for the fund.
"The fund is part of the Government's comprehensive approach to responding to the climate emergency. Innovation is one of the pillars of our Emissions Reduction Plan to drive forward new and quicker ways to respond to the challenges we are facing in the land transport sector.
"Looking at the quality of applications approved for funding gives me confidence that by working together and being open to new ideas Aotearoa can rise to the challenge of addressing even our biggest transport challenges, to deliver a better-connected, cleaner, and safer transport system for New Zealand," Michael Wood said.
Round two applications are currently being assessed by Waka Kotahi subject matter experts before being considered by a review panel. An announcement on the successful applications is expected around the end of June.  
Visit the website to find out more about the fund
Upcoming event
In partnership with ITSNZ Waka Kotahi is holding an event on May 18th, coinciding with Techweek 23, to discuss the fund and showcase case studies involving Round One recipients.