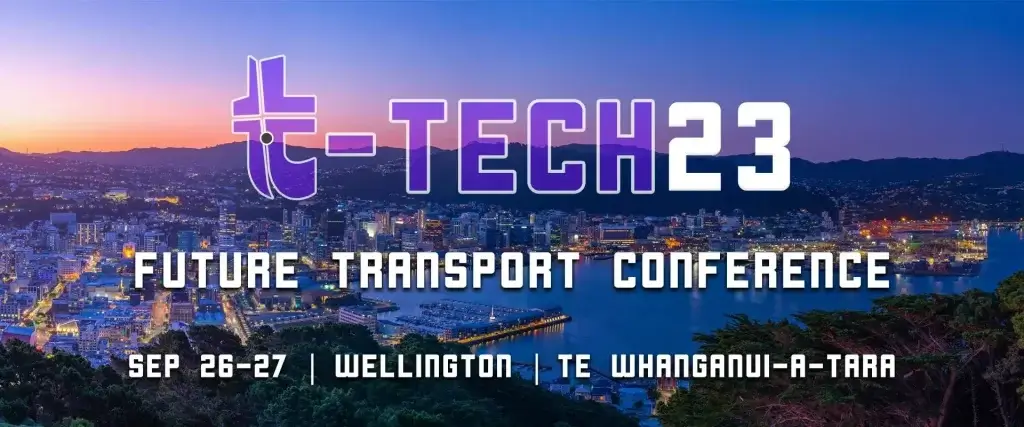 Subscribe to our events emails to stay informed
---
Abstract submissions closed on Monday, June 26th
Below you can read about the format and process, of making a submission. Find more information about sessions, discounts, and awards below.
---
Abstract Submission Categories/Topics
The submission form will ask you to select (max 1) a category that best applies to your submission:
Resilience and Sustainability
Digital Infrastructure and Data
Equity and Accessibility
Shared, Public and Integrated Mobility
Electric, Connected, Automated Vehicles
Note we may assign your submission to a different topic, this will be at the judging panel's discretion.
Submitting an Abstract
Please complete the abstract upload on behalf of the primary speaker, so we can engage with them directly in any follow up.
You can have up to a maximum 2 co-speakers per presentation.
The abstract should be a maximum of 250 words and written as no more than two paragraphs. (Full Papers will not be accepted).
Your abstract should be topical, timely, clear and concise.
Please do not include graphs or bullet points. Heavy jargon and abbreviations are discouraged.
The presentation should not be a sales pitch, submissions judged to be commercially oriented are likely to be rejected.
Only abstracts submitted via the website will be considered. You will receive a confirmation email after uploading. Contact us if you have any issues with uploading.
Key Dates
Abstract submission closes Monday June 26th
Abstract Reviews June-July 17th
Submitter notifications will be emailed week of July 17th (you will be encouraged to upload bio and image at this point)
A preliminary program will be published August 8th
Speaker registration deadline August 22nd
Early Bird Registration closes August 15th
In Person Presentation
T-Tech is an in-person conference, and it is the intention that all presentations will be given in-person from the lectern. Depending on the number of abstracts accepted, available presentation spots, and number of speaker invitations, we may consider pre-recorded video presentations in rare circumstances. These decisions will be made by ITSNZ and the T-Tech Committee. Note there is no difference in the speaker registration rate regardless of the type or format of a speaker's presentation.
Session Format
Most abstract submissions will be scheduled for presentation during the 90 min sessions dedicated to a conference topic (above), where the allocated time for presentations is 15 mins each. This does not change if there are two speakers for a presentation.
Time permitting, 5 minutes of questions will follow each presentation, alternatively, questions may be moved to the end of the topic session.
Dependent on the number of total submissions received, it may be that the programme includes sessions operating concurrently.
Submission Review
All submissions are reviewed by a panel of judges. The panel will be asked to score submissions according to the quality of the research or project being presented as well as to the topicality, comprehensiveness, and clarity of the content. You will be notified by email on the outcome of your submission.
If successful, your abstract will be scheduled into the program, and you will be informed of your presentation slot and asked to complete your registration no later than Friday 1st September 2023. Failure to complete registration by the specified date could result in losing your presentation slot. You may chose to change presenter after this date and we will transfer a registration to the new presenter.
Speaker Registration, Discounts and Awards
All speakers are required to be registered and pay a registration fee.
Speakers will be offered a substantial registration discount. Student speakers may be eligible for a further discount on application.
You are responsible for all costs associated with your attendance and we ask that you remain at the Summit for the full event to network with other attendees.
The T-Tech Speaker Awards are a popular component of the conference.
All speakers who are accepted to the conference programme via an abstract submission will be eligible to win awards based on the calibre of their presentation and delivery. A Supreme Award Winner will receive a prize or cash to the value of NZD$500 as well as a complimentary ticket to T-Tech 2024.
Health & Safety
ITS New Zealand (ITSNZ) is working with its partners to deliver a successful and safe event that reflects the prevailing health & safety conditions. Should it not be practical to progress with an in-person event, the event may migrate to hybrid or online-only and ITSNZ will strive to provide you with an alternate presentation mode to suit the modified event style. The event may also be rescheduled at the discretion of ITSNZ. Refunds are not available if the event is rescheduled or modified, however should ITSNZ cancel the event, speakers will receive a full refund of registration fees paid.
Contact ITS New Zealand
If you have any questions, please contact ITSNZ:
---
Sponsorship and Exhibition
Sponsors and Exhibitors at T-Tech have the opportunity to showcase products and services to a targeted audience and build valuable industry connections.
Sponsorship and exhibition packages allow you to raise brand awareness, showcase technology solutions and expertise.
Don't miss this opportunity to grow your business and reach your marketing goals.
Request Sponsorship and Exhibition Prospectus
T-Tech is hosted by Intelligent Transport Systems New Zealand (ITSNZ). ITS New Zealand is a not-for-profit organisation supported by annual memberships. Member organisations receive discounts on tickets and exhibition booths and get advance notice of sponsorship and exhibition opportunities.
Check if your organisation is a member
We look forward to welcoming you to T-Tech 2023. Join the conversation online #ttech23